Specialty Retail
Show Off Your Personal Side
1 in 4
consumers are willing to pay more to receive a personalized product*.
Your business is unique. That's what attracts your customers and sets you apart from your competitors. So, you're always looking for ways to create a personal experience your customers will love. Sometimes it's tapping into a local event. Sometimes it's a quick and unique offer. To flourish in this environment, you need to be able to create compelling signage, react quickly to changes, and update messaging easily. All within a retail environment where space is often limited.
*https://apparelmag.com/rise-personalized-products-retail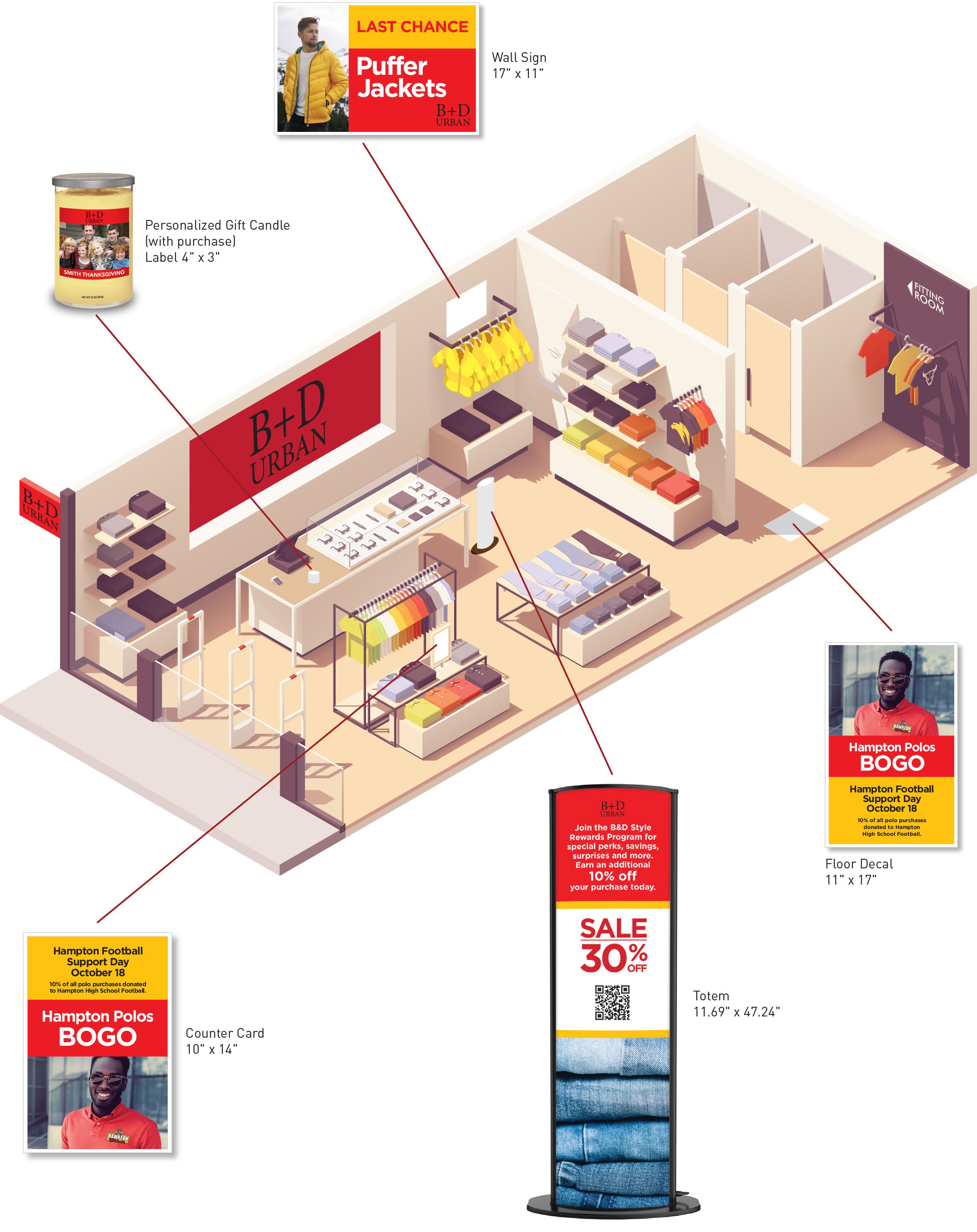 OKI can offer you the perfect retail solutions:
Compact, small footprint, high definition LED printers
Impactful color signs on-demand
Print on a wide array of media
Provide personalized products printed in-store
Immediately respond to competitive promotions
Deliver all your back office printing needs
Whether you're looking to engage customers in a unique way through personalization, manage frequent changes in product information, or print on a wide array of media, look to OKI for all your retail solutions.
OKI recommends C844dnw and C532dn