Grocery
Shelve Out A Better Customer Experience
41%
of consumers say grocery stores don't leverage technology as well as other retailers*.
As consumers become more and more starved for time, they are looking to grocery stores to provide them with better meal ideas, a faster shopping experience, and better choices throughout the store. This challenge provides a unique opportunity for stores to differentiate and grab a larger share of shopper dollars. And the great news is, with OKI as your partner, you can easily tap into new and existing technology to achieve the goal of a better customer experience.
*supermarketnews.com/consumer-trends/survey-grocery-stores-need-enter-modern-age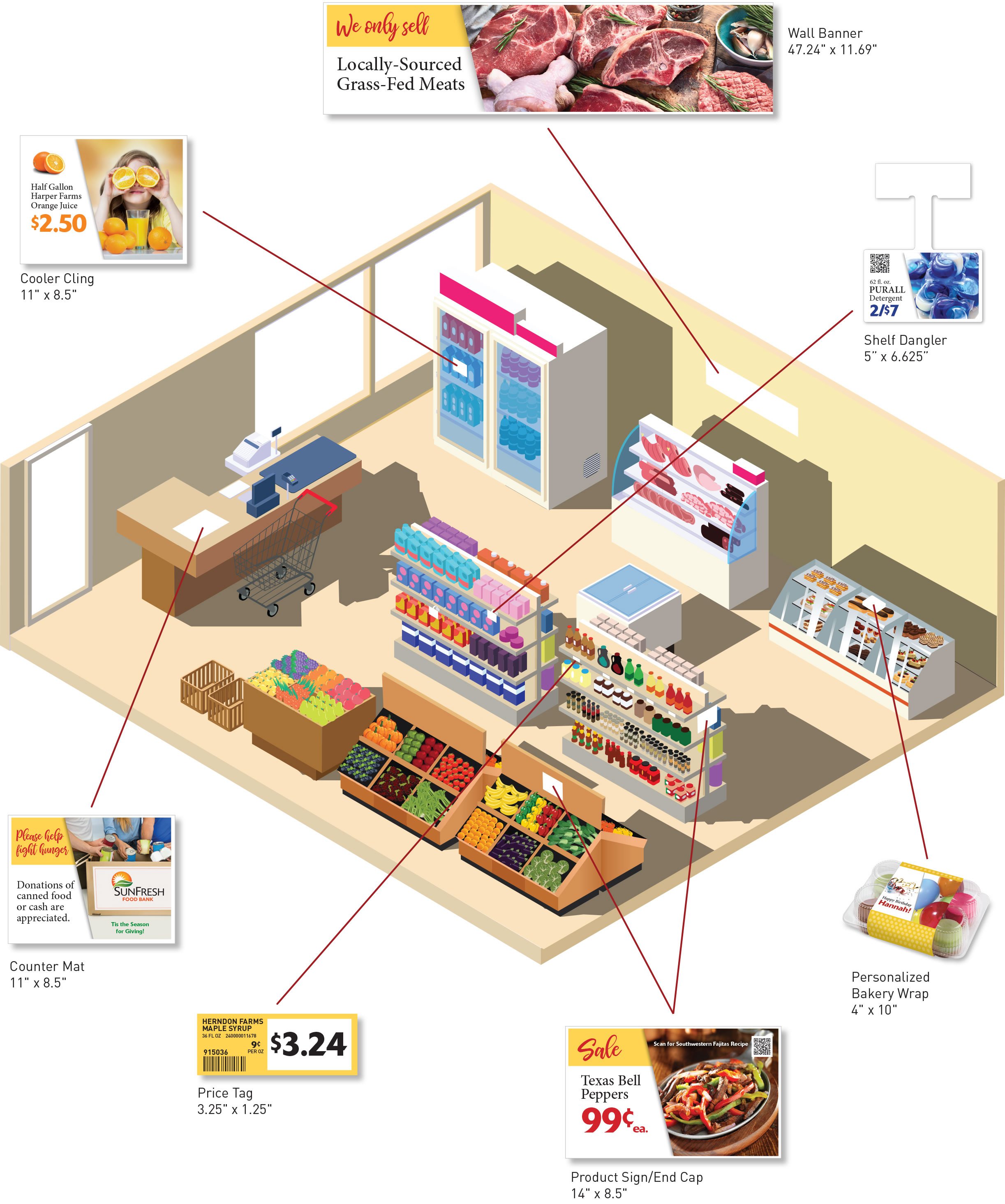 OKI has the solutions to help your shelves do more selling:
LED printers featuring HD Color for vibrant output and eye-catching signage
Create printed output that customers then use to access digital content like recipes
Engage consumers at the shelf with QR codes
Print price tags on demand to easily replace ones lost at shelf
Print on a wide array of media including water-proof papers and plastics
Delivering great product information at point-of-purchase, clearly highlighting promotions, and the ability to bring unique attention to products consumers want are just some of the advantages OKI can offer you.
OKI recommends C844dnw and C532dn